Return to - the Ancient Parish of Standish

The Manor of Worthington.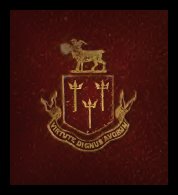 within the - Ancient Parish of Standish Lancashire England.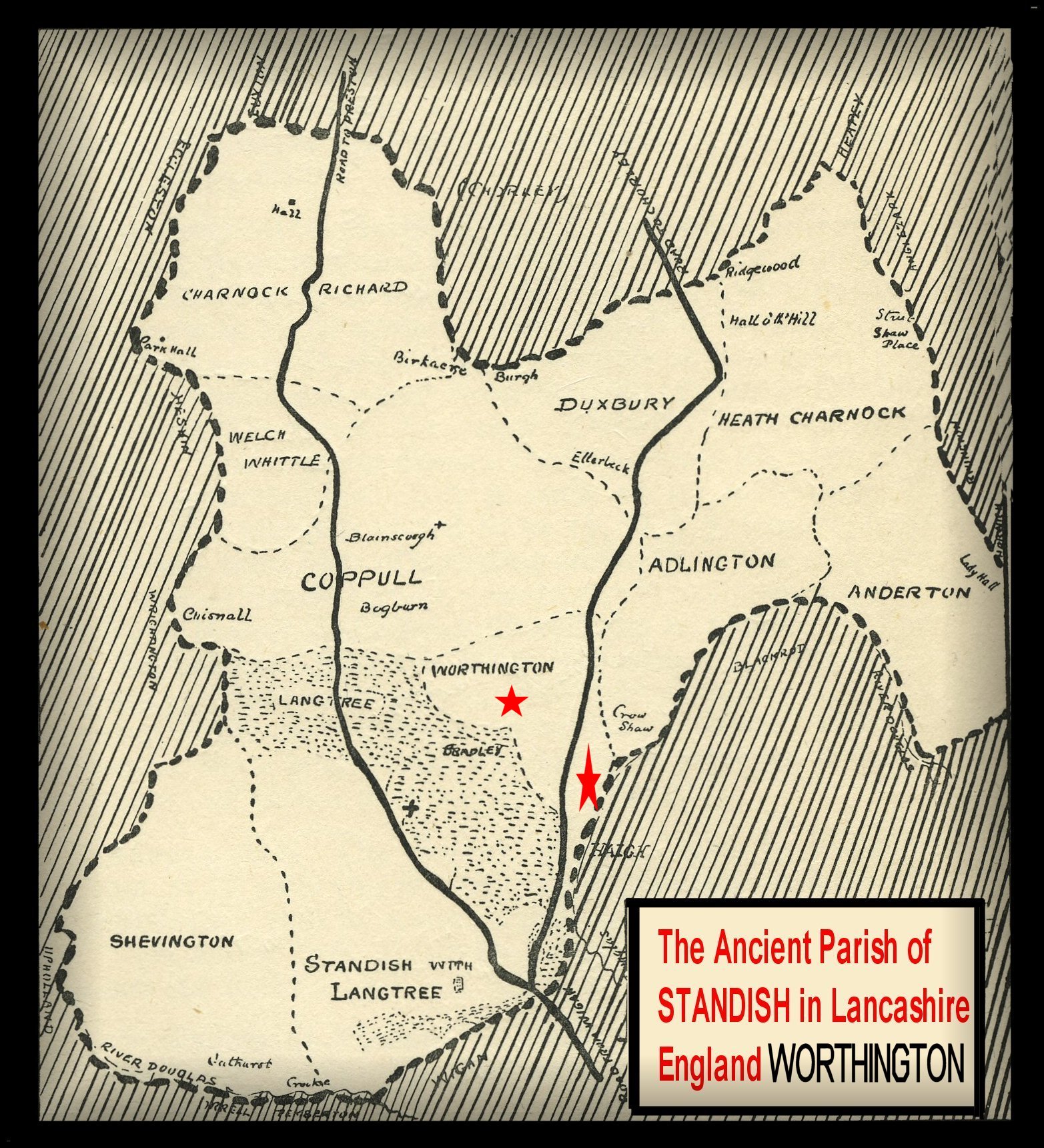 WORTHINGTON.
Wurthington, 1220; Worthinton, 1242; Worthington, 1290; Werthinton, 1302. The 'g' seems to be inserted or omitted indifferently.
The Worthington family resided at Worthington in Standish, Lancashire from about 1150, shortly after the Norman Invasion of 1066. Their landholdings in the area were extensive and their country seat, Worthington Hall, was built in 1577. At that time the village of Worthington was entirely rural and comprised a handful of cottages.
In 1201 the first mention is made of the Coppull Family, the two family names were possibly the origin of the township "Coppull-with-Worthington".
Manor.
In 1212 it was found that WORTHINGTON and Coppull were held of the lord of Manchester by the service of half a knight's fee, Thomas de Worthington being the immediate tenant. Suit to the court of Manchester was required, the lord of Worthington being one of the judges; the grith-serjeant also could demand puture, the township being in the upper bailiwick of the barony. The connexion with Manchester continued to be recognized, at least nominally, down to the 17th century.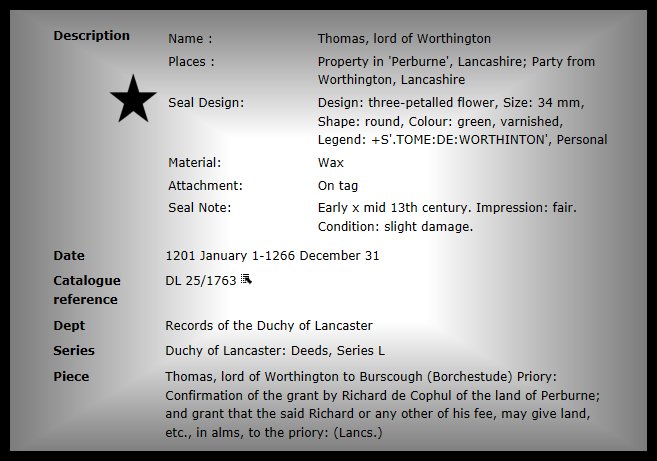 Thomas de Worthington's tenure was 'of ancient time' in 1212, but, though the family continued to hold the manor until the end of the 17th century. Thomas, called son of Robert de Worthington, gave a part of his land to Cockersand Abbey. In 1227 Robert Grelley agreed with Thomas de Worthington asto the suit due to the court of Manchester.

Thomas's son William de Worthington held the half-fee in 1242, and as late as April 1282. Soon afterwards Hugh deWorthington appears, but he did not hold the manor long, William de Worthington contributing to the aid of 1302 for half a fee, except the tenth part, in Worthington. William, who appears to have had four sons or more, was still in possession in 1320, and perhaps in 1332, but his son Hugh de Worthington and John de Heaton paid in 1346–55 to the aid in respect of the half-fee in Worthington and Heaton. The wardship of the manor and lands of Hugh de Worthington and of John his son and heir was in 1369 granted to Thomas de Worthington and Nicholas his brother. William son of Hugh, however, seems to have succeeded, and the manor descended to Hugh Worthington, who held it in the time of Edward IV by the ancient services.
Worthington Family Papers 1439 - 1684.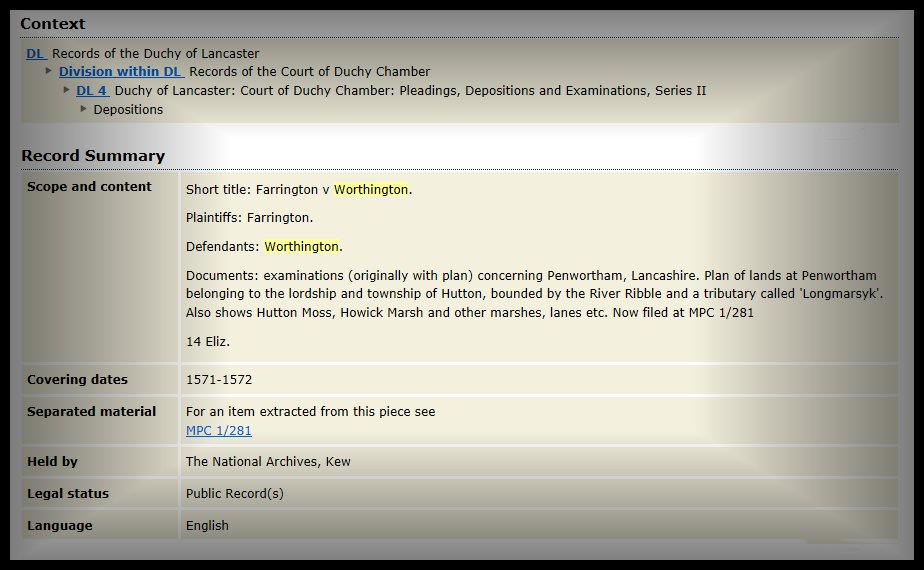 Residents of the Manor of Worthington 1588.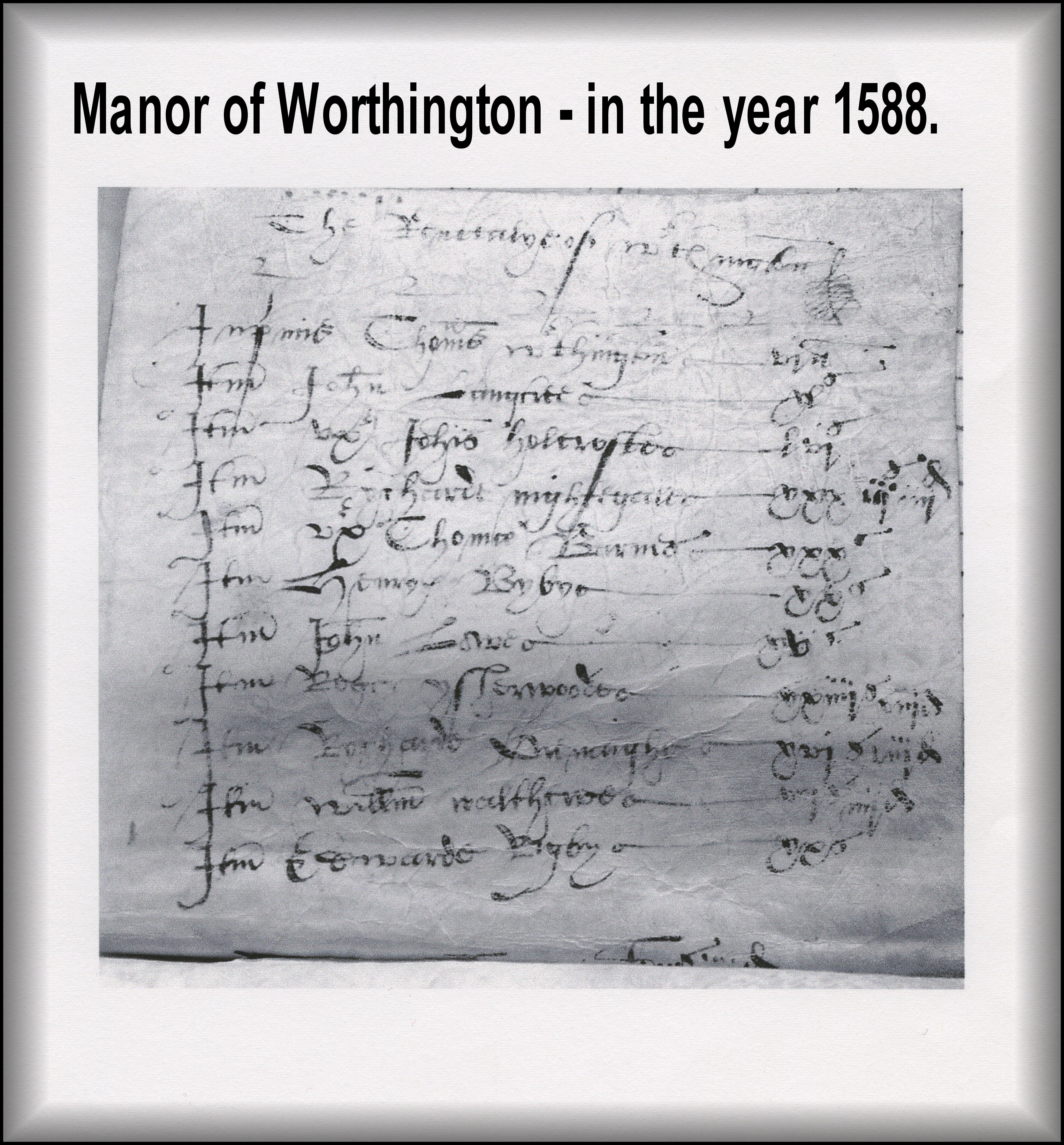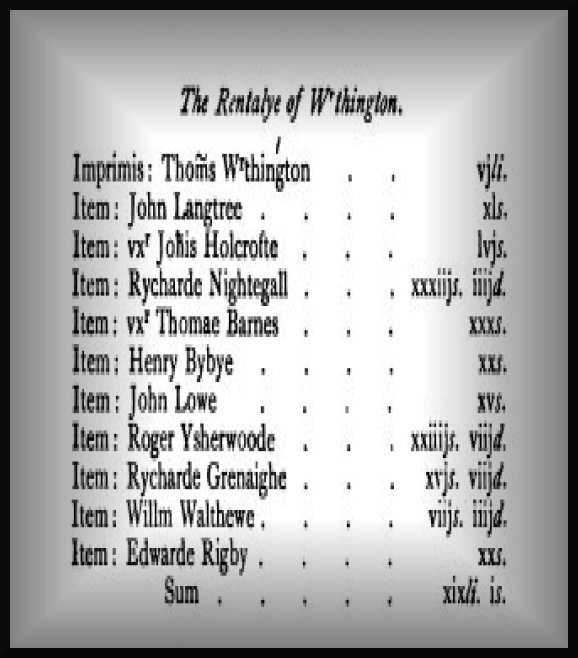 Residents of the Manor of Worthington 1636 - 1832.
1636. To Court - Thomas Isherwood.

1640. To Court - George Bradley.

1657 New Constable.

1675 Apprenticeship.

1678 Attendance at Church demanded.

1698 Settlement for sevice rendered.

1701 Hard times for the Nicholson family.

Years 1711 - 1770 . "the Order of the Boot" kicked out of Worthington.


Years 1711 - 1832 . returned to Worthington.


1711. Poor assessment records.

1724 The road from Worthington Manor House to Worthington Hall.

Years 1802 - 1824 - Bastardy.



Worthington Family Pedigrees were recorded in 1567 -1613 - 1664.
1567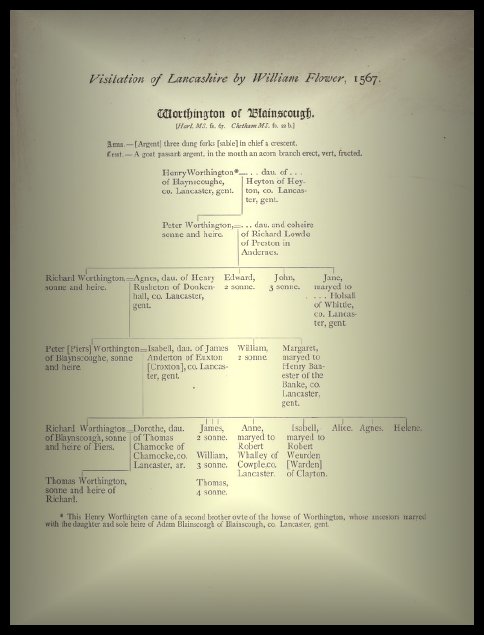 1613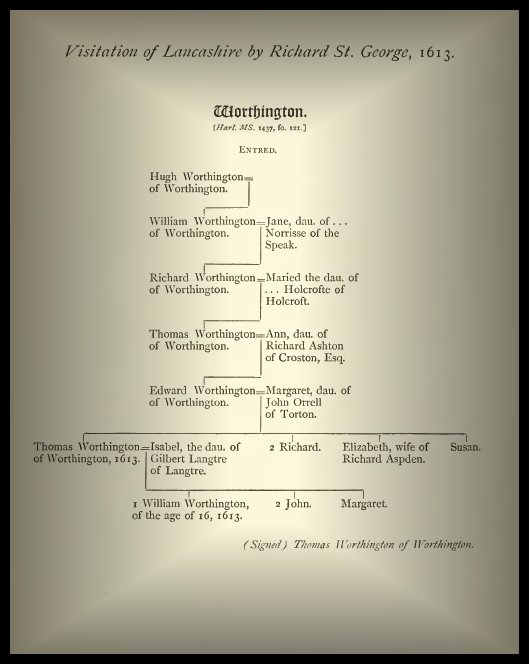 1664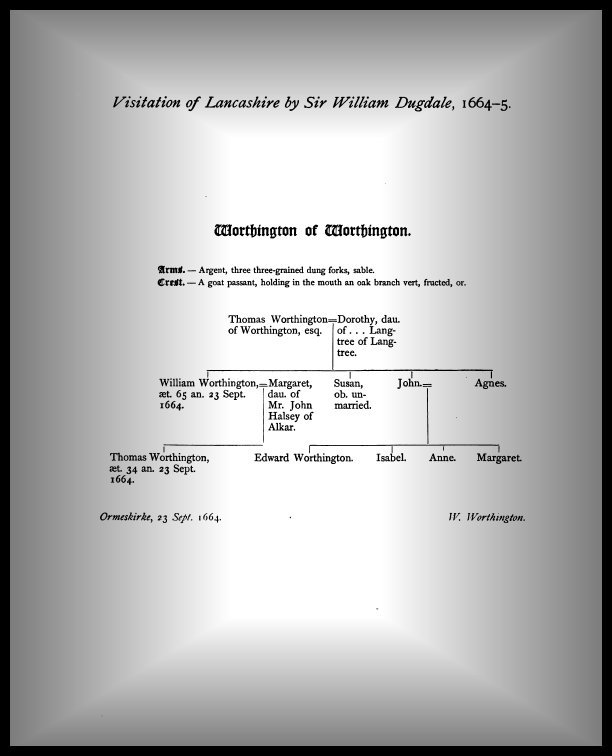 1664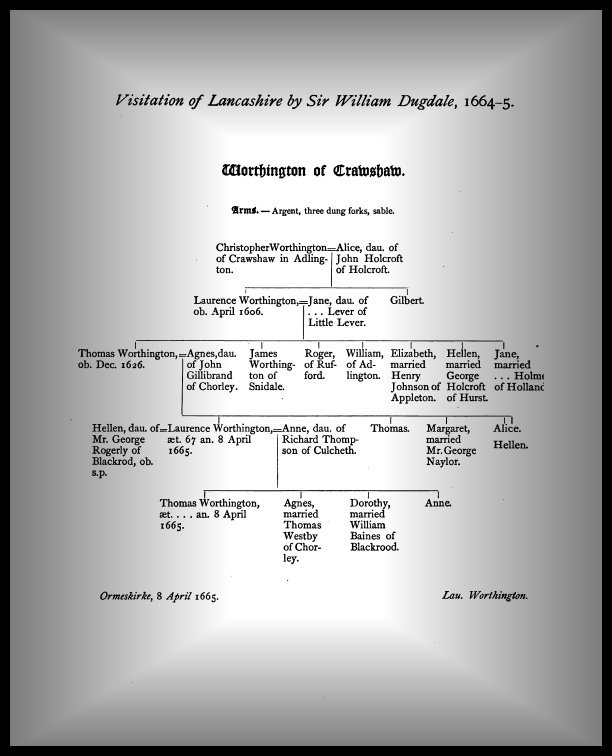 Crawshaw - the common Adlington Chorley 2012.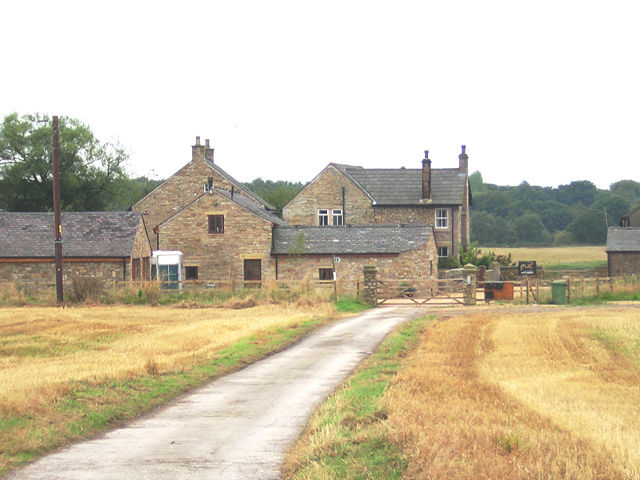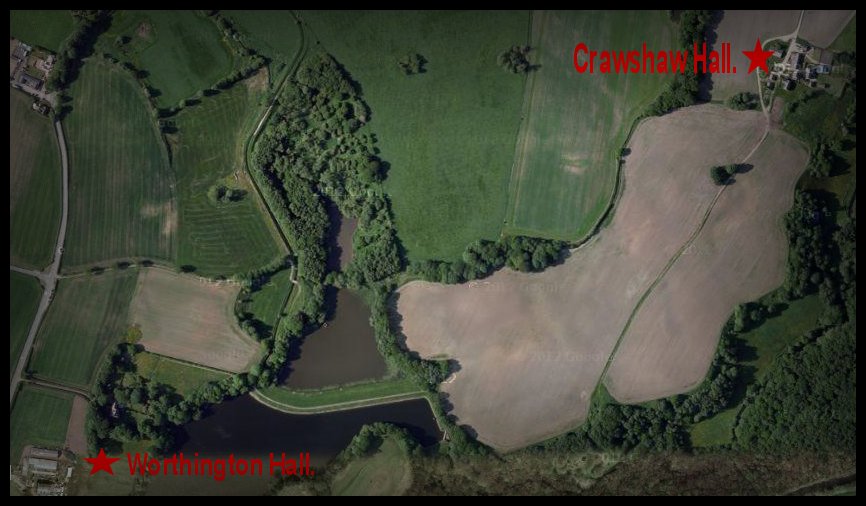 1664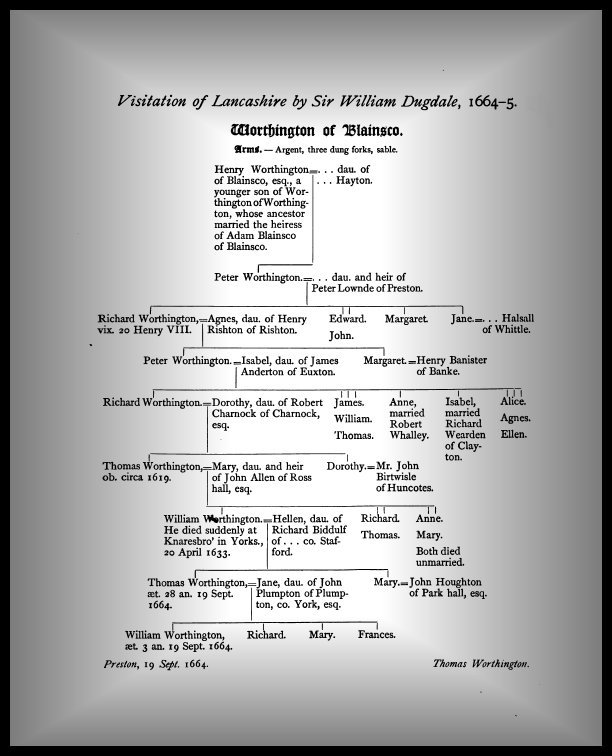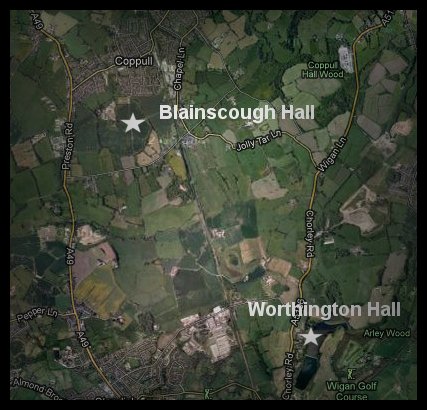 Blainsco - The Worthington Family.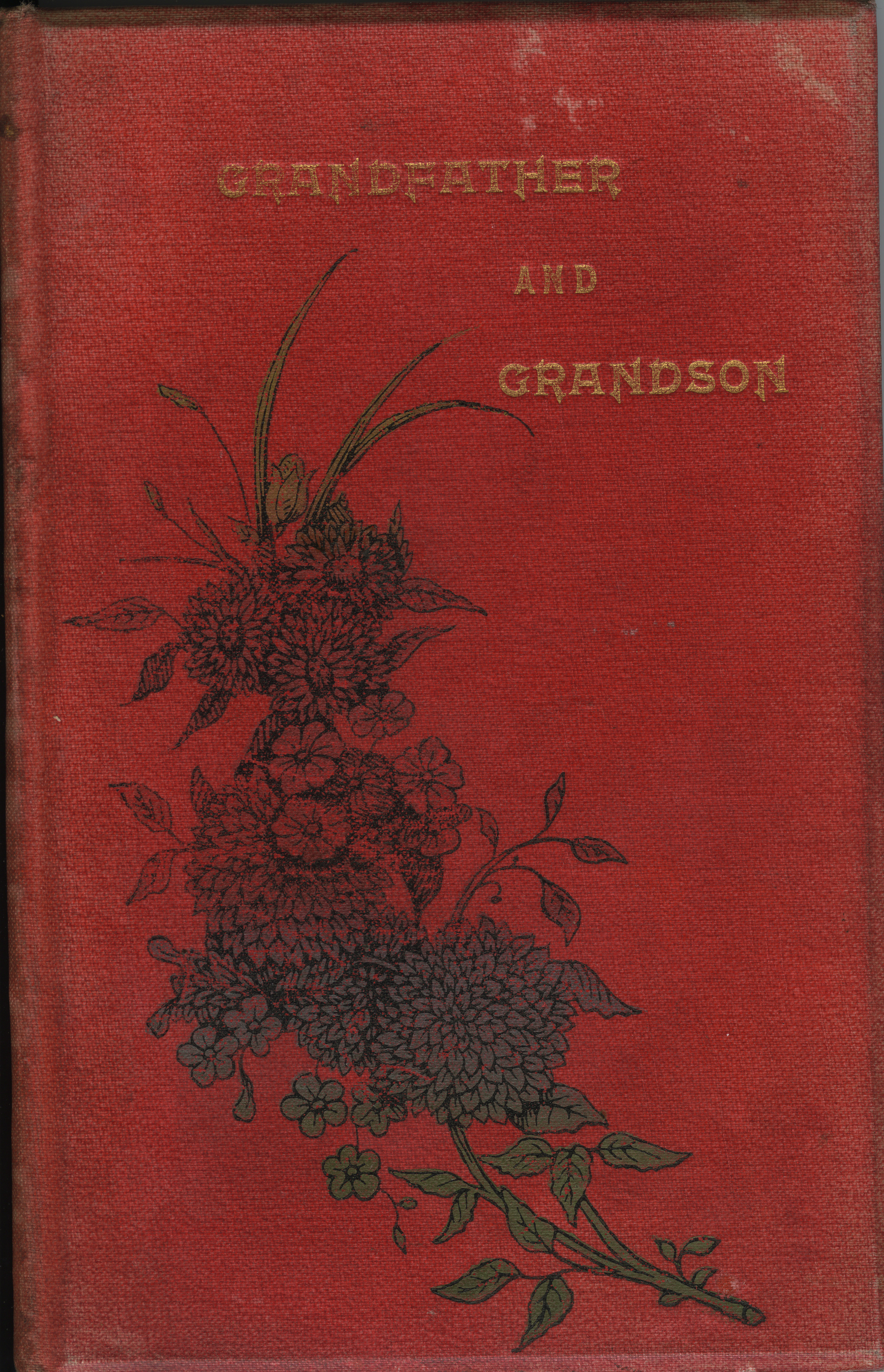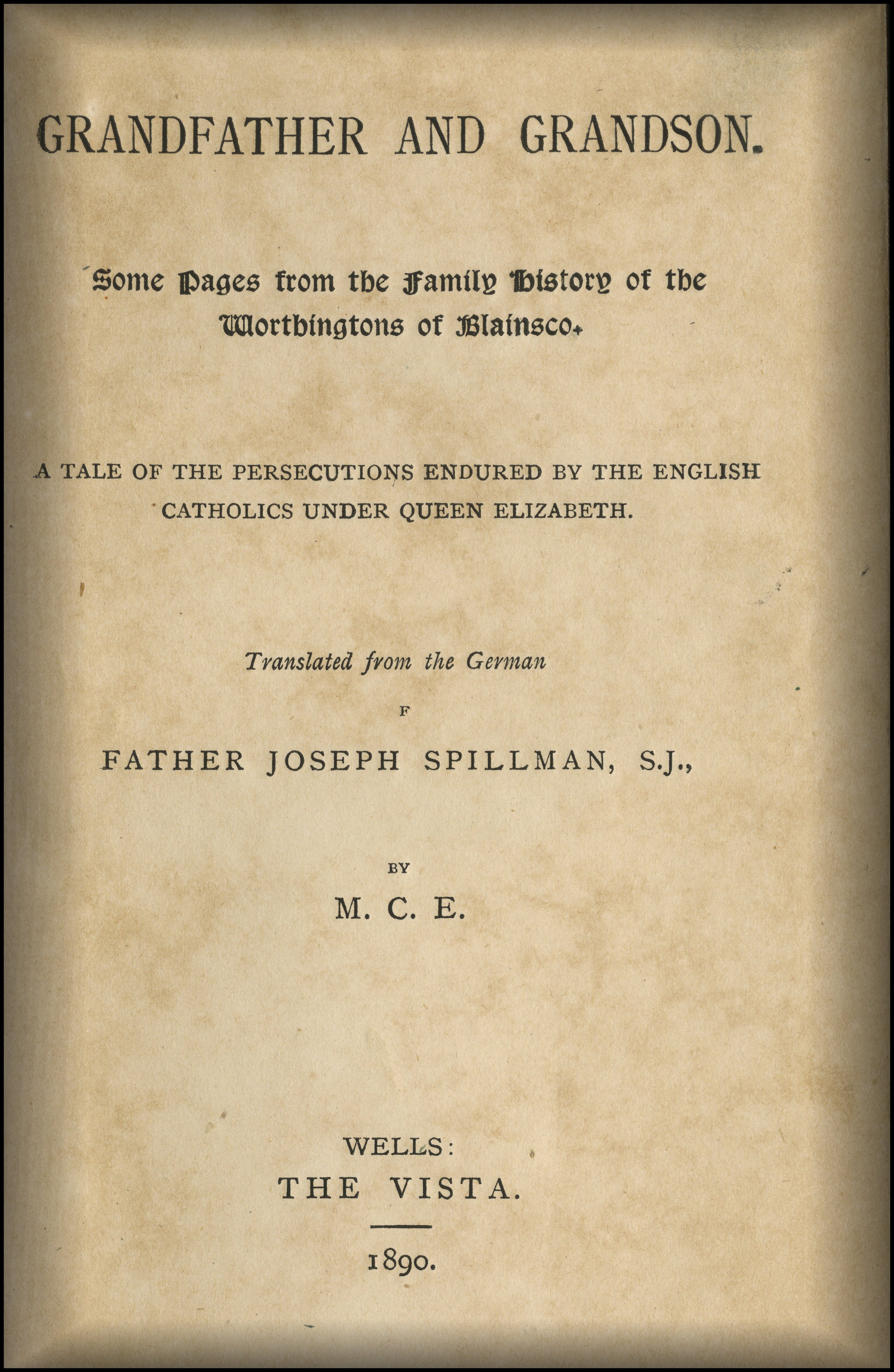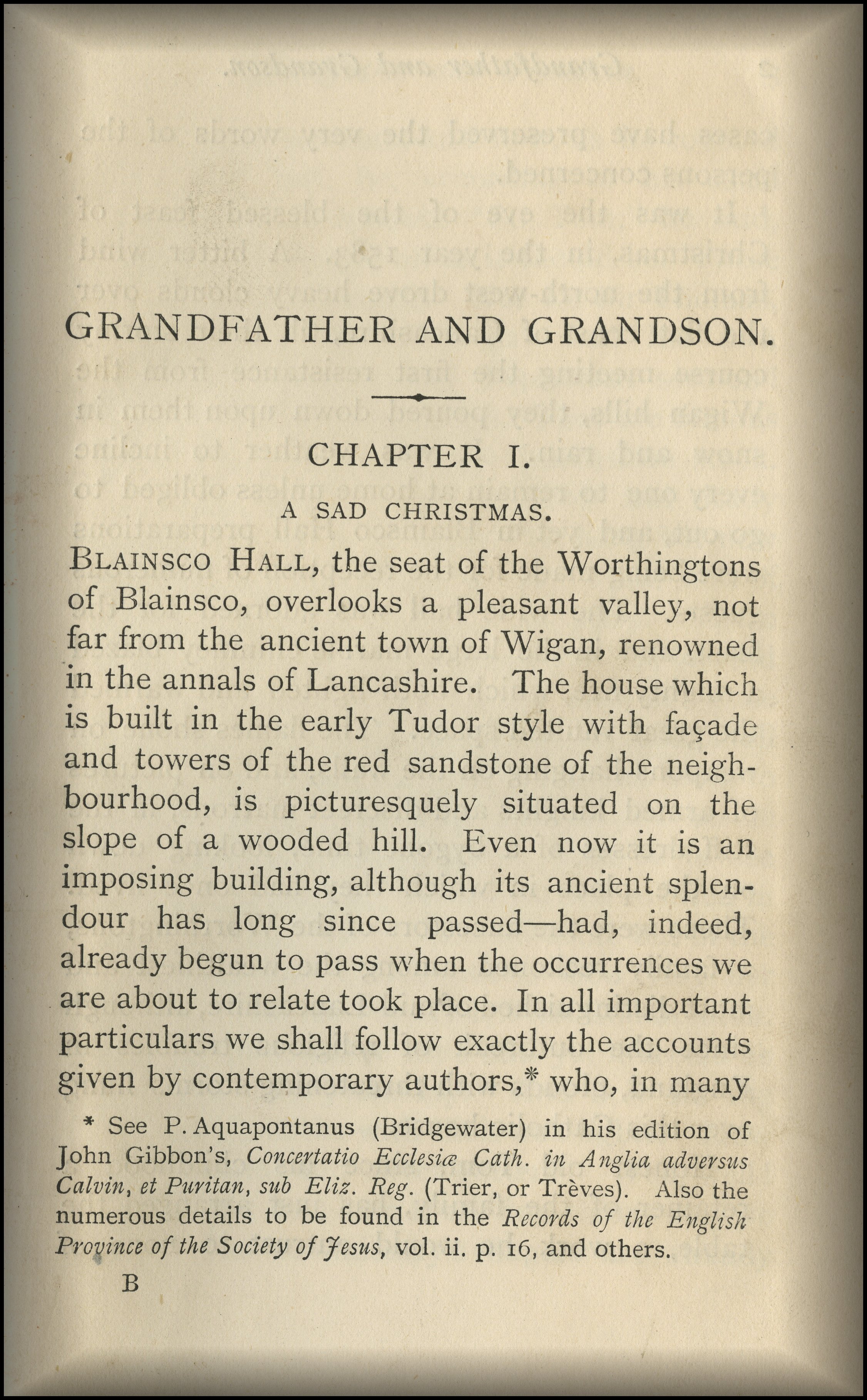 1570. Thomas Worthington of Blainsco Coppull Lancashire.
Worthington, Thomas (1549–1626), Roman Catholic priest and biblical scholar, was born at Blainscough Hall, near Wigan, Lancashire, one of the four sons and five daughters of Peter Worthington (c.1514–1577) and Isabel Anderton, daughter of James Anderton, of Euxton, Lancashire. Thomas's brother Richard later married Dorothy Charnock, of Charnock, Lancashire. Privately educated, Thomas attended Brasenose College, Oxford, between 1566 and 1570 and received a BA degree. He entered the English College, Douai, on 15 February 1573, when Gregory Martin was dean and professor of scripture, and later became one of his assistants in translating the Vulgate Bible. In 1577, after his BTh graduation at Douai University and ordination at Cambrai, he lectured in theology at the college.

In 1579 Worthington returned to England for ministry and managed to escape capture for four years until Richard Topcliffe arrested him at Islington and put him in close confinement in the Tower of London. He was not indicted. Instead, in a royal warrant of 15 January 1585 he was listed among twenty priests sentenced to be banished to France, and he reached Rheims in the spring. During his absence Gregory Martin had completed his English version of the Bible, and a New Testament appeared with annotations by Richard Bristow. Worthington lectured on scripture at Rheims, where the English College was in exile, for two years and began his commentary on the Old Testament. In 1587 William Allen sent him to Deventer as a military chaplain but by May 1588 he had enrolled in the university at Trier to complete his doctorate in theology. He returned to Rheims to be vice-president of the college and lecture for a year on moral theology but in July 1591, after resigning his offices, he moved to Brussels, presumably to continue his work on Martin's text. At Louvain, Thomas Stapleton was the professor of scripture, whose lectures Worthington would later edit for publication. A new text of the Vulgate had appeared by order of Sixtus V and Allen was in Rome, at the request of Clement VIII, with the editors preparing more emendations. After William Rainolds and Allen died in 1594, Worthington, as the sole survivor among Martin's original assistants, took up the task of a final version. He was out of touch with the college at this time, since in 1596, in his letter about the students at the English College in Rome, he wrote several errors about the current regime at Douai under Richard Barret.

Nevertheless, Worthington was appointed by Cardinal Cajetano, at the recommendation of president Barret and the faculty of the college, to become president of Douai College in July 1599. He would be notable for his literary achievement, but he failed to impose overdue reforms demanded at two visitations of Douai in 1599 and 1612. In his first year he produced four books at Antwerp: two containing thirty-four Orationes academicae edited for his friend Thomas Stapleton, and the Latin and English texts of his own The Rosarie of Our Ladie. In 1608 he had printed at Arras two volumes by Richard Bristow called Motiva, which presented twenty-five 'motives' from scripture and tradition for membership in the church. His most important work was the two volumes of The Holie Bible Faithfully Translated into English, printed at Douai separately in 1609 and 1610. In an unsigned preface he explained that his delay came from a lack of money: 'al proceded … of one general cause, our poore estate in banishment' (sig. 2). His style was eirenical: 'we speake to you al … whether you be of contrarie opinions in faith … or professe with us the same' (sig. 4v). His comments were so extensive that when the first volume reached the book of Job, 'for avoiding prolixitie … we have for most part contracted our Annotations into the margen' (p. 1110). In a book totalling more than 2300 pages in two quarto volumes Worthington had edited the finest example of collaboration in the college's history.

In 1601 Worthington published his first polemical book, A Relation of Sixtene Martyrs, in which the recent executions of laity and priests in England were narrated while adding two 'declarations'. In the first he insisted that they suffered only for religion and not for treason as charged; in the second he argued that the 'Secular priestes agree with the Jesuites' (pp. 57–63), citing the praise of Cardinal Allen for them and accusing their 'adversaries' of ambition. Worthington's esteem for the English Jesuits led to misrepresentations about his policies in complaints to Rome. However, the correspondence of Thomas Fitzherbert during 1608–10, as an observer in Rome, later provided documentation to clear his name. Clearly Worthington's attention was focused on books concerned with scripture or polemics and not on the needs of the college, so that there was relief on all sides as Matthew Kellison became president and Worthington was invited to the papal court in 1613. There he received a pension and an appointment to the Congregation of the Index, but after two years he sought leave to return to England.

In 1615 Worthington entered into a controversy with the Church of England theologian John White about the marks of the true church in his Whyte Dyed Black. His return angered Archbishop Abbot, who commented that the pope had made Worthington 'a Monsignor and a Protonotary Apostolike to please the doting foole with a bable' (Downshire MSS, 5.532). In 1616 Worthington visited Nottinghamshire and Derbyshire as archdeacon of the clergy and tried to found a sodality for priests and laity. He then began writing a manual based on scripture, An Anker of Christian Doctrine, in four parts, which stirred up controversy by 1622 and was placed, along with the Douai Bibles, on John Gee's list of popish books available for sale in London in 1624. Following the lead of three nephews, John (d. 1652), Lawrence (d. 1635), and Peter (d. 1613), who had become Jesuits earlier, he was also admitted to the society by the provincial in London. He died during his first year as a novice in 1626, while on a visit to Biddulph Hall, Staffordshire, and was buried at Biddulph parish church. His importance at Douai was largely as lecturer, writer, and the final editor of a bible which in its time was a milestone for the survival of the Catholic community in England.

A. J. Loomie
Sources
Letters of Thomas Fitzherbert, 1608–1610, ed. L. Hicks, Catholic RS, 41 (1948) · Letters of William Allen and Richard Barret, 1572–1598, ed. P. Renold, Catholic RS, 58 (1967) · A. F. Allison and D. M. Rogers, eds., The contemporary printed literature of the English Counter-Reformation between 1558 and 1640, 2 vols. (1989–94) · P. Milward, Religious controversies of the Jacobean age (1978) · H. Foley, ed., Records of the English province of the Society of Jesus, 7 vols. in 8 (1875–83) · P. Guilday, The English Catholic refugees on the continent, 1558–1795 (1914) · J. H. Pollen, ed., Unpublished documents relating to the English martyrs, 1, Catholic RS, 5 (1908) · T. M. McCoog, English and Welsh Jesuits, 1555–1650, 2, Catholic RS, 75 (1995) · T. H. B. M. Harmsen, John Gee's Foot out of the snare (1624) (1992) · Report on the manuscripts of the marquis of Downshire, 6 vols. in 7, HMC, 75 (1924–95), vol. 5 · D. M. Rogers, ed., facsimiles of Worthington's books, English Recusant Library, 265, 266 [Douai Bible] · P. Worthington, The Worthington families of medieval England (1985) · DNB
1671. Thomas Worthington of Blainsco Coppull Lancashire.
Worthington, Thomas (1671–1754), prior of Bornhem, was born on 23 November 1671, the fourth son of Thomas Worthington (d. 1708) of Blainsco in the parish of Standish, near Wigan, Lancashire.
Thomas Worthington of Blainsco in the parish of Standish, near Wigan, Lancashire, and his wife, Jane, eldest daughter of John Plompton of Plompton, Yorkshire. He entered the English Dominican Priory at Bornhem, near Antwerp, on 27 November 1691, and made his vows there on 2 December 1692. He was then sent to study at the English Dominican house of St John and Paul on the Coelian Hill in Rome. He was ordained priest there in 1695. In the same year the Roman priory was surrendered by the provincial authorities in favour of a new foundation in Louvain. Worthington, together with Thomas Dryden (Sir Erasmus Dryden, bt), the son of the poet John Dryden, made the official surrender to the Holy See.

Worthington subsequently moved with other members of the Roman community to the College of St Thomas Aquinas at Louvain, where he became a lector in sacred theology on 19 August 1704. On 10 March 1705 he was elected prior of Bornhem and was re-elected on 12 March 1708. In April of the same year he was appointed prior provincial of the English province by the master of the order. In August 1708 the death of his father brought him back to England, where he remained for some years, installing himself first in London but then moving to Croxteth in Lancashire in 1713, a year after ceasing his first term as provincial. In 1717 he was once more elected prior of Bornhem and took office in January 1718, being re-elected in 1721 and 1725. In 1719 he had been created a master of sacred theology by the master of the order. On 4 January 1726 he was reappointed by the master as provincial, and in 1727 accompanied Dominic Williams, now vicar apostolic of the northern district, to England, where he acted as his chaplain, to the disquiet of the secular clergy, until 1729. In 1730 he became chaplain and resident priest on the mission of Middleton Hall, the house in the parish of Rothwell, near Leeds, of Ralph Brandling. In an important initiative, he was responsible for obtaining permission to reinstate provincial chapters in England. The first provincial chapter to meet in England since the Reformation subsequently assembled at the house of Mr Besley in Panton Street, Haymarket, London, on 20 April 1730. On this occasion Father Ambrose Burgis was elected provincial. Worthington served as provincial for a third time from 1742 to 1746, but remained in residence at Middleton Hall. In 1750 he was elected prior of Bornhem for a sixth time but was excused by the master of the order on the grounds of age. Age notwithstanding, his brethren elected him provincial once more on 26 September 1750 and he died, aged eighty-three, on 25 February 1754, in the fourth year of his provincialate at Middleton Hall. He was buried on 26 February at Rothwell, near Leeds.

Worthington published An Introduction to the Catholic Faith, by an English Dominican (1709). He also produced a number of scriptural works as well as compiling historical works relating to the English Dominican province. He also wrote a personal memoir of Dominic Williams, which is a valuable source of information on the life and work of an eighteenth-century English vicar apostolic.

Allan White
Sources
Blackfriars, London, Dominican archives, profession register · W. Gumbley, Obituary notices of the English Dominicans from 1555 to 1952 (1955), 65–6 · R. Palmer, 'Under the penal laws', pt 1, Merry England, 67 (Nov 1888), 25–41 · R. Palmer, 'Under the penal laws', pt 2, Merry England, 68 (Dec 1888), 135–54
Archives
Blackfriars, London, Dominican archives · George Square, Edinburgh, Dominican archives

WORTHINGTON HALL.

Worthington. Argent three dung-forks sable.
WORTHINGTON HALL, now a farm-house, stands on the east side of the high road from Wigan to Chorley, 3½ miles north of the former town and about 1¼ miles north-east of Standish Church. It is a rather lofty two-story building very much altered and renewed, the back and end walls having been rebuilt in stone and brick, the roof covered with blue slates, and the interior almost entirely modernized. The front, however, which faces north, retains a good deal of the original half-timber work, with a cove at the line of the floor and under the eaves. The hall was formerly lit by a long window of thirteen lights, placed high in the wall, but now built up. Much of the work is of a somewhat elaborate character, the sill at the level of the first floor being richly carved. On the head of the door, which is slightly arched, are the name and date 'Edwarde Worthington 1577, and in one of the spandrels the initials M.O. At the west end of the front a short low wing has been erected against the main building, and a portion of the front at the east end has been rebuilt in stone and brick. The interior shows some of the old oak construction.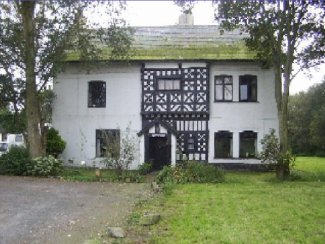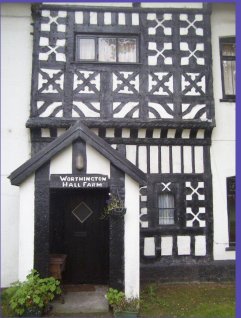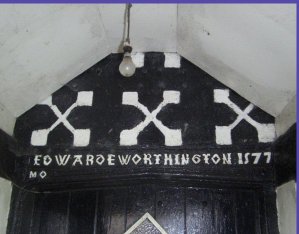 1653. The manor of Worthington appears to have been claimed by Thomas Langtree of Langtree in 1653.
1666. In 1666 there were in the township only twenty three hearths charged to the hearth tax. The largest house, Mr. Worthington's, had four hearths.
1710. North Hall was the property of James Hodson of Ellerbeck in Duxbury, and descended to Lord Cardwell,.
1717. Lydia Rycroft of Aspull in 1717, as a 'Papist,' registered her life estate in Coppull mill bridge tenement.
1682. The sale of the manor took place between 1682 and 1690. The purchaser was Thomas Clayton.
1783. Sir Richard Clayton was almost sole landowner in 1783. The manor then descended, with the adjoining manor of Adlington, to Mr. J. R. B. Clayton Dawbeny.

Worthington Mill.
Worthington Arms (Left) St. Wilfrids Church Standish Lancashire.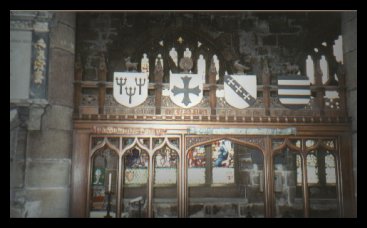 Worthington Family Grave St. Wilfrids Church Standish Lancashire.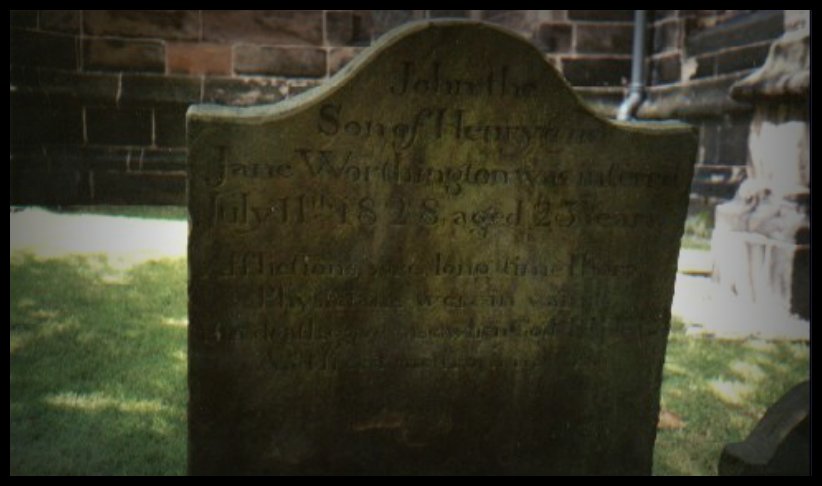 The Family history of the Worthington Family of the USA.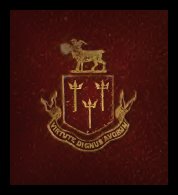 The Family history of the Worthington Family of the USA. - DOWNLOAD PDF File.

Neighbours of the Worthington Family were the Standish Family of Arley.
The Standish Family of Arley and Burgh at Duxbury were a branch of the Standish Family of Standish Hall.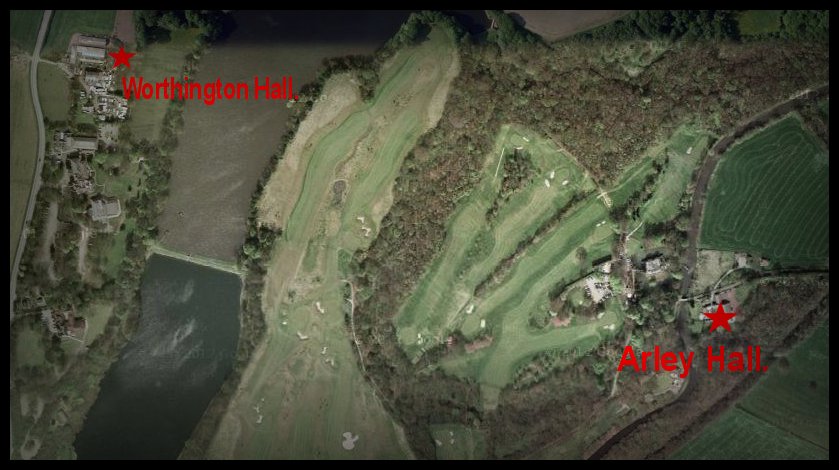 WORTHINGTON HALL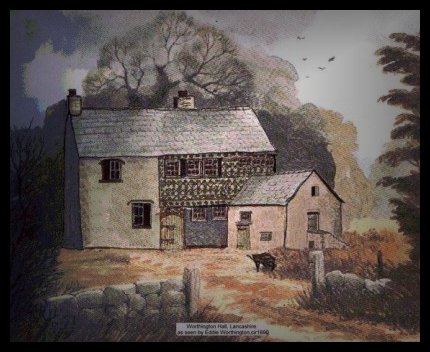 ARLEY HALL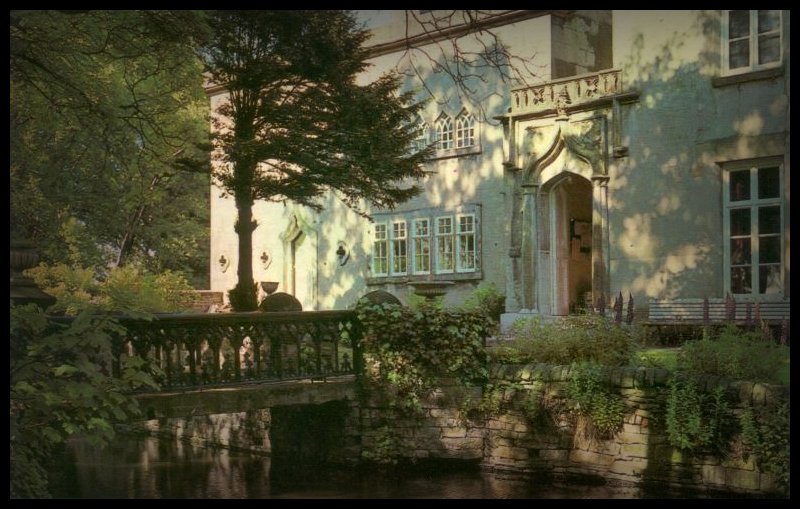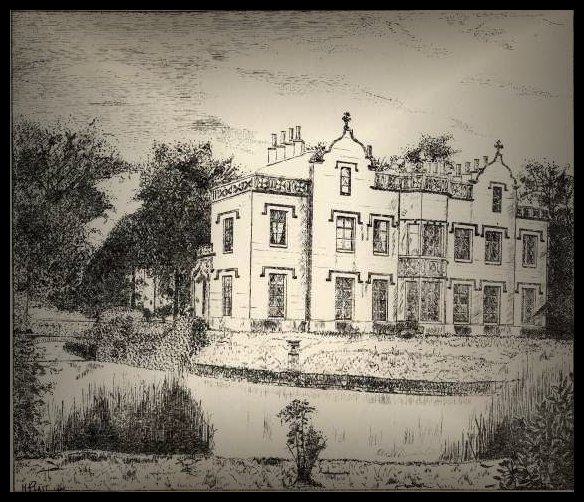 Worthington in the year 2011.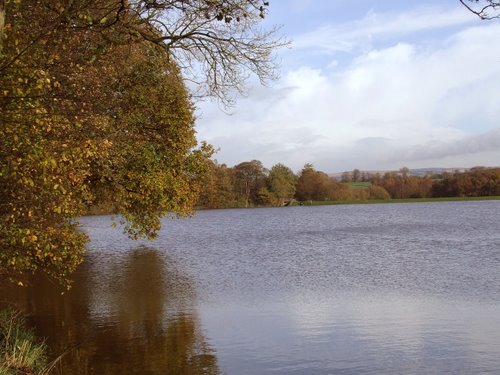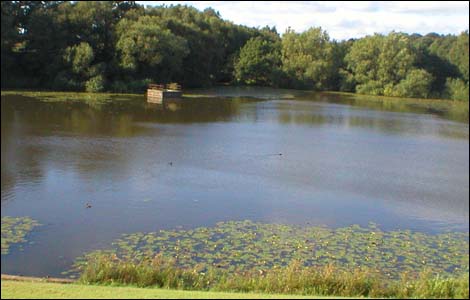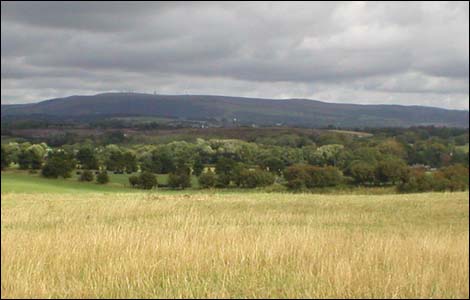 Footnotes
1

658, including 20 of inland water;Census Rep. 1901.

2

Subs. R. Lancs. bdle. 250, no. 9.

3

Lancs. Inq. and Extents (Rec. Soc. Lancs. and Ches.), i, 54; Withington has here been miswritten for Worthington, as in other cases, and Wrightington also is sometimes confused with it.
The lord of Worthington paid 3s. 8d. sake fee and 5s. castle ward; Mamecestre(Chet. Soc.), ii, 288; iii, 479.
The half-fee also included a portion of Heaton-under-Horwich in the parish of Deane; this was held by the Heaton family as the tenth part of a fee.

4

Mamecestre, ii, 286.

5

Ibid. 374.

6

The constables of Worthington were formally summoned to attend the court leet in 1658 and later; Manch. Ct. Leet Rec. iv, 235, &c.

7

Cockersand Chartul. (Chet. Soc.), ii, 512–13. The bounds in one grant started from the Harestone and went round by Greenlache, near Hungercroft, Blakelache, the highway to the bridge over the brook from Langtree, and along the Langtree boundary to the street. Thomas de Salghall and Roger his son afterwards released land to the canons in Worthington and Langtree.
The other grant conferred the land called Trepcroft on the canons.
Thomas lord of Worthington confirmed the grant of Perburn in Coppull to Burscough Priory; Burscough Reg. fol. 47b.

8

Final Conc. (Rec. Soc. Lancs. and Ches.), i, 47.

9

Lancs. Inq. and Extents, i, 154.
William son of Thomas de Worthington also confirmed the grant of Perburn; Burscough Reg. loc. cit.

10

Inq. and Extents, i, 248. William de Worthington was defendant in a Blainscough suit at Michaelmas 1282 and his son Hugh in the following Jan.; De Banco R. 47, m. 63 d.; 48, m. 21.

11

He was a juror at an Aughton inquisition in Dec. 1282; Inq. and Extents, i, 258. In 1288 he was found to render a pair of spurs annually for having common in the Ferrers holding in the Standish district; ibid. 272. Hugh de Worthington and Dionysia his wife occur at Halsall in 1280; Final Conc. i, 157, and see the account of Halsall.
Henry son of Henry del Lee in 1290 called Hugh de Worthington to warrant him respecting a tenement in Worthington claimed by Adam son of Roger de Thornley. It had once been held by Thomas de Turnley, whose sister and heir Isabel had released to William de Worthington father of Hugh; Assize R. 1288, m. 12 d.
There was more than one William de Worthington in the place in 1292–1302. Thomas son of Richard de Worthington was non-suited in a claim for land against William de Worthington; Assize R. 408, m. 36d. John de Chisnall established his right to lands against William son of William de Worthington, Ralph de Catterall and others; ibid. m. 74 d. In 1302 William son of Thomas de Worthington was one defendant to Ellen de Torbock's claim for common of pasture; ibid. 418, m. 4 d.

12

Inq. and Extents, i, 315; the name is wrongly given as Writington.
William son of Hugh de Worthington, perhaps acting as trustee, in 1310–11 granted land in Standish to Hugh de Standish (of Duxbury) and Alice his wife, with remainder to the right heirs of Robert de Haydock; Kuerden fol. MS. 96, no. 72.

13

A settlement of part of the estate of William and Alice his wife was made in 1318, by which two messuages with land and meadow in Turley Moor were to remain to Hugh and John sons of William. Henry son of William de Worthington and Henry son of John le Waleys put in their claims; Final Conc. ii, 29. Two years later the manor of Worthington, apart from the portion just referred to, was settled on William son of William de Worthington; Henry de Worthington again put in his claim; ibid. ii, 39.
The position of Henry son of William de Worthington, who 'put in his claim,' has not been clearly ascertained. To Henry his son William son of Hugh de Worthington granted lands in the township; Kuerden MSS. iii, W 26, s. d. Hugh was in 1339 called to warrant Richard son of Hugh de Standish in a claim for dower by Alice widow of William de Worthington; De Banco R. 319, m. 101 d. There are several notes of charters by Henry son of William de Worthington from 1318 to 1334, and by Alan Henry's son in 1344, in the Kuerden MSS. vi, fol. 96. Mabel widow of Henry de Worthington is named in 1340 and William son of Henry in 1347; ibid.
Alan son of Henry de Worthington in 1343 demised to Matthew son of John de Derwaltshaw of Wigan land in Worthington between the moor and the long acre, one head extending to Crawlache and the other to land held by John de Worthington of Alice his mother; Standish D. In 1373 Henry son of Alan de Worthington claimed a messuage and land in Worthington against William son of Hugh de Worthington and against Hugh de Standish (of Duxbury); De Banco R. 452, m. 76. Henry son of Alan de Worthington in 1407 made a grant of land in Worthington to William son of Hugh de Worthington; Kuerden MSS. iii, C 33.
In the account of Burgh in Duxbury a notice will be found of Henry de Burgh son of William de Worthington.
Robert son of William de Worthington (who may have been a different William) made grants to Hugh de Haydock, who in 1299 gave land to William son of William de Worthington. The lastnamed soon afterwards regranted it to Hugh de Standish; Kuerden MSS. vi, fol. 96. This Robert may have been ancestor of the Worthingtons of Blainscough.
In 1334 William son of William de Worthington claimed common of pasture against William son of Hugh de Standish and others. It appeared that Thomas de Worthington, lord of the manor in the time of Henry III, had granted the tenement to Thomas de Wallhull, who was succeeded by a son Richard. Afterwards by escheat it returned to the lord of the manor William de Worthington, father of the claimant, who made grants both to Hugh de Standish and to his own son William; Coram Rege R. 297, m. 115.

14

Mamecestre, ii, 288.

15

The name occurs first in the subsidy roll of that year; Exch. Lay Subs. (Rec. Soc. Lancs. and Ches.), 49. On the other hand Alice widow of William de Worthington was claiming dower as early as Michaelmas 1331; De Banco R. 287, m. 127.

16

Feud. Aids, iii, 89. Hugh son of William de Worthington claimed the custody of Coppull during a minority in 1362; De Banco R. 411, m. 76.

17

Kuerden MSS. iii, W 27. Ellen widow of John de Worthington occurs in 1403; ibid. C 33.

18

Ibid. W 27; William son of Hugh de Worthington granted to Gilbert rector of Standish and to Thomas de Worthington the manor of Worthington. The same William is named in a deed of 1384–5; ibid.

19

Hugh Worthington was tenant in 1473; Mamecestre, iii, 479. In the same year Hugh son of William Worthington agreed with Thomas Norris of Speke that his son William should marry Elizabeth daughter of Thomas; Norris D. (B.M.), no. 950. Hugh occurs also in 1461 and 1483; Kuerden MSS. iii, B 16. He is probably the Hugh with whom the recorded pedigree begins. From Blainscough inquisitions it appears that Richard Worthington was lord of the manor in 1526 and Edward Worthington in 1578 and 1591. Thomas the father of Edward Worthington died in 1566; Manch. Ct. Leet Rec. i, 108.

20

Visit. (Chet. Soc.), 125. The succession given is: Hugh -s. William-s. Richard -s. Thomas -s. Edward -s. Thomas (living) -s. William (aged sixteen).
William Worthington in 1631 paid£10 on refusing knighthood; Misc. (Rec. Soc. Lancs. and Ches.), i, 214. The manor of Worthington and various lands were in 1635 sold or mortgaged by William Worthington to James Halsall of Altcar;Lancs. and Ches. Rec. (Rec. Soc. Lancs. and Ches.), i, 32.

21

Dugdale, Visit. (Chet. Soc.), 344. The last-named William was still living, and had a son Thomas, aged thirty-four. Thomas died in 1670, and the heir was a brother Edward, who sold the manor; Piccope MS. Ped. (Chet. Lib.), ii, 314.

22

A fine was made in 1682 respecting the manor of Worthington, with messuages, water-mill, lands, &c., in Worthington, Coppull and Charnock Richard, the deforciants being Edward Worthington, Jane his wife and two others, perhaps mortgagees; Pal. of Lanc. Feet of F. bdle. 208, m. 38. In another fine two years later the plaintiff was Reginald Bretland and the deforciants were Edward Worthington, William Salvin and Dorothy his wife; ibid. bdle. 212, m. 19. In 1690 the plaintiff was Thomas Clayton and the deforciants were Edward Worthington and Jane his wife; ibid. bdle. 225, m. 20.

23

See the account of Adlington.

24

Land tax return at Preston.

25

Many of the references to Worthington appear to belong really to Coppull, originally a part of it.
Richard de Salfordshire and Cecily his wife in 1292 claimed land in 'Wrthinton' against Richard Smult, alleging that Cecily was daughter and heir of Hamo son and heir of Roger de Ashton. Defendant said that Hamo had an elder brother William, who granted the disputed land, but it was alleged that William was a bastard; Assize R. 408, m. 30. The same plaintiffs also claimed land against Robert de Holland in 'Wythington'; ibid.
William son of Clinkard of Golbourn in 1356 claimed a messuage and land in Worthington against Ralph son of Henry del Burgh; Duchy of Lane. Assize R. 4, m. 7 d. The defendant called Richard de Charnock to warrant him; ibid. 5, m. 4 d. Richard in turn called Henry del Burgh to warrant, who summoned John de Euxton; ibid. 7, m. 3 d.
Robert de Prescot and Isabel his wife claimed common of pasture in Worthington against Clemency widow of Richard de Standish in 1316, and then against Hugh son of Richard de Standish; ibid. 7, m. 5; 8, m. 8.
Adam de Dinkedley and Joan his wife in 1344 claimed dower in a messuage,& c., in Worthington against Edmund son of Roger Baret; De Banco R. 338, m. 291 d.; 340, m. 69 d.

26

Hugh Adlington in 1525 held lands in Worthington and Coppull of Richard Worthington by a rent of 4s.; Duchy of Lanc. Inq. p.m. vi, no. 73.
Thomas Standish of Duxbury in 1599 held lands in Worthington, but the services were unknown; ibid. xvii, no. 54.
Thomas Fleetwood in 1576 held land in Worthington; ibid. xii, no. 2. Probably it was the Cockersand Abbey estate or chantry lands.
Edward Standish of Standish in 1611 held lands in Worthington of Edward Rigby; Lancs. Inq. p.m. (Rec. Soc. Lancs. and Ches.), i, 185.
Robert Finch, though described as 'of Worthington' in 1610, held no lands in the township; ibid. i, 155.

27

Royalist Comp. Papers (Rec. Soc. Lancs. and Ches.), iv, 60. Lands in the township were held by the family in 1519; Pal. of Lanc. Plea R. 128, m. 8.

28

See the account of Duxbury.

29

Engl. Cath. Non-jurors, 125.