Return to - the Ancient Parish of Standish

The Manor of Welch Whittle.
within the -
Ancient Parish of Standish Lancashire England.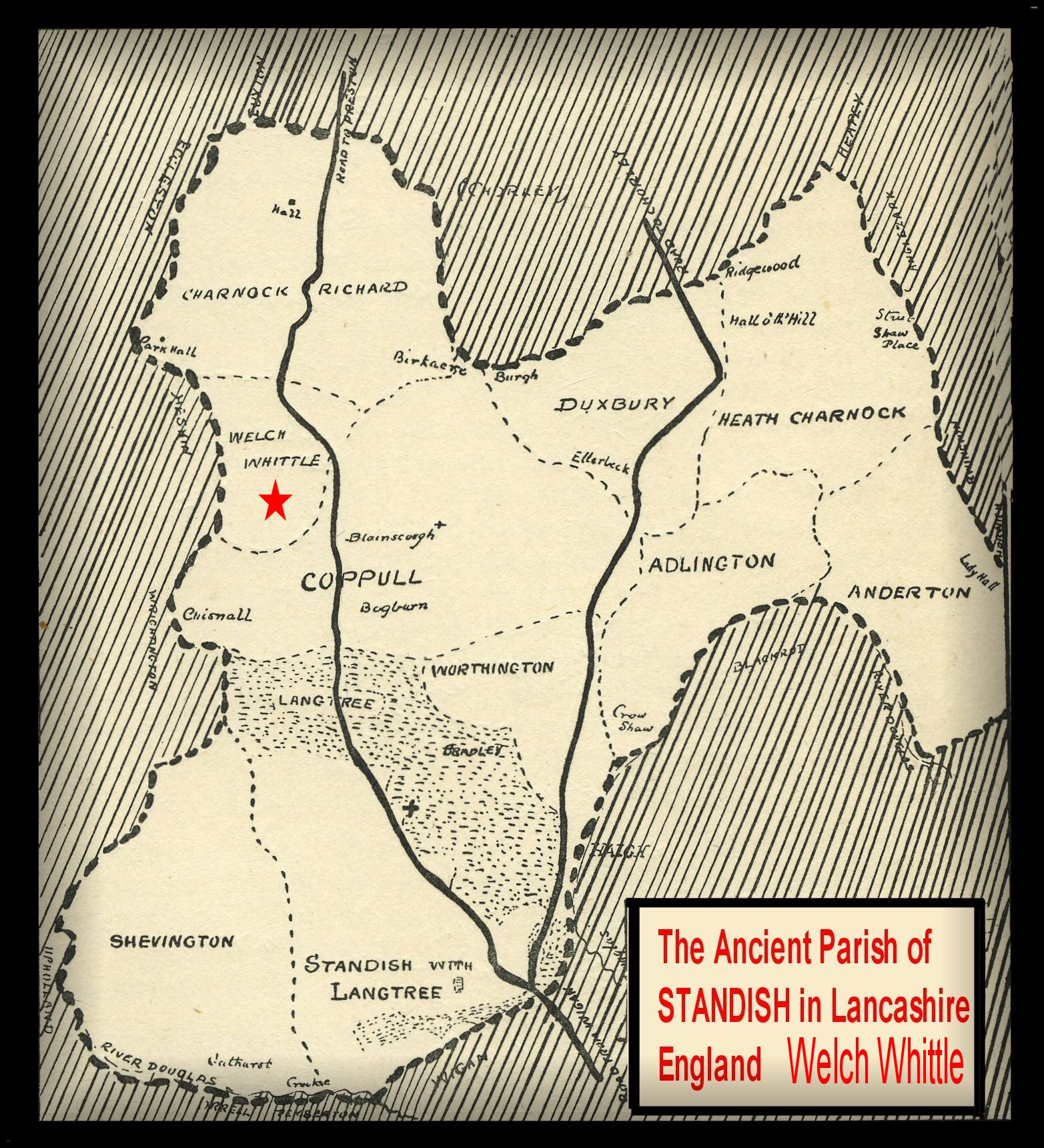 WELCH WHITTLE.
The township takes its distinguishing epithet from the Waleys or Walsh family, whose principal estate was at Aughton, near Ormskirk.


Petition to the King by the Waley family in the year 1330.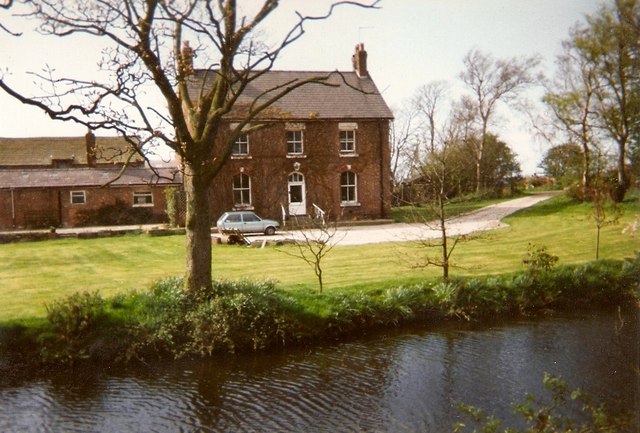 Waleys or Walsh Hall Aughton, Ormskirk, Lancashire 2010.
Waleys – Walsh – Welsh Whittle.
Before the Conquest (in the year 1066) Aughton contained two manors—Aughton in the south and Litherland in the north. Uctred, in 1066, held Achetun, and Uctred, perhaps the same person, held Litherland; in each case the assessment was a plough-land and the value 32d.
After the Conquest LITHERLAND seems to have been included in the royal demesne or held at a rent or service of 10s. a year. About the middleof the twelfth century it was granted to Warin de Lancaster, chief forester, by the serjeanty of keeping the lord's falcons.The the gnage tenant would hold it of him. The mesne lordship did not endure very long, for though King John, while count of Mortain and afterwards as king, confirmed Uplitherland to Warin's descendant, Henry de Lea, in 1207 he exchanged this manor and Liverpool for that of English Lea in Amounderness. From this time the gnage tenant again held directly of the lords of the honour of Lancaster.
The first of these tenants whose name is known was Richard le Waleys, who also held a third of the manor of Aughton. In 1212 it was found that he was holding a ploughland in Litherland for 10s. He died in 1221, and his son and heir Richard agreed to pay 40s.—four times the annual rent—as his relief, and was placed in possession. He had also four oxgangs of land in Whittle and a quarter of Dalton. His father's widow Quenilda was 'of the King's donation,and her land was worth half a mark.' In 1235 he was one of the patrons of the rectory of Aughton, and was still living ten years later when he was defendant in a suit brought by Henry de Standish.

Manor.

As a member of the barony of Penwortham WELCH WHITTLE was, with Shevington and Charnock, granted to Randle son of Roger, and descended to Ferrers and the 'lords of Leylandshire,' as described under Shevington. A subordinate manor, assessed as 4 oxgangs, was held by Gilbert son of Reinfred, and descended to his son, William de Lancaster. It was given as part of her marriage portion to Alice wife of Roger de Leicester, and sold before 1221 to Richard le Waleys of Uplitherland. Not long afterwards it was held by the Sankey family, from whom it descended to the Torbocks, but was by Henry de Torbock in 1365 given to Geoffrey de Wrightington, apparently as a reward for his share in securing the verdict of the jury in the great contest for the family estates waged between Henry and Sir William Carles. Later it descended like the Wrightington Estates .In 1666 there were twenty-four hearths chargeable to the tax; no house had more than two hearths.

Torbock - Lords of the Manor of Welch Whittle.
Torbock. Or, an eagle's leg erased at the thigh gules, on a chief indented azure three plates.
In a plea of 1301 it is found that Jordan de Sankey had held Welch Whittle, and it had descended to his son Robert, who granted to Henry de Torbock and Ellen his wife, Robert's sister; Ellen granddaughter of Henry was the holder in 1301; Assize R. 418, m. 4 d.

The charter of Robert son of Jordan de Sankey, which may be dated about 1250, is preserved in Kuerden MSS. iii, C 36 d. He granted to Henry de Torbock the whole manor of Whittle, with all his wood of Fulwood, and the services of John son of Felicia, Thomas de Pierpoint and Robert de Heskin, together with lands in Coppull. The service to be rendered was 1d., or a pair of white gloves yearly. Robert de Lathom, 'then sheriff,' was the first witness.

Robert de Sankey in 1288 held Welch Whittle of William de Ferrers by a rent of 7s. 8d.; Lancs. Inq. and Extents (Rec. Soc. Lancs. and Ches.), i, 270. In 1292 Robert son of Roger de Sankey claimed the manor of Welch Whittle against Henry de Torbock and Ellen his wife, but was non-suited; Assize R. 408, m. 55; see also De Banco R. 145, m. 49 d. The same Robert in 1308–9 released to Ellen Lady of Tarbock and her heirs all claim to the manor; Kuerden MSS. ii, fol. 266b. In 1313–14 Adam de Tunstall failed in his claim of a messuage and land in Welch Whittle against Ellen de Torbock and John Page; Assize R. 424, m. 1 d.
The daughters of Sir Richard de Torbock in 1337 claimed it against Sir Thomas de Lathom; Assize R. 1424, m. 11 d. In 1339 Margaret and her husband Henry Russell claimed dower in the manor of Welch Whittle against Adam de Wetenhale, rector of Woodchurch, and against Emma daughter of Geoffrey de Byron; De Banco R. 318, m. 151. The manor was included in a settlement of the Torbock possessions in 1354; Final Conc. ii, 139.
William de Sutton in 1312–13 released to Ellen de Torbock the mill and pool of Whittle; Kuerden MSS. iii, W 26b. Thomas de Sutton contributed to the subsidy of 1332; Exch. Lay Subs. (Rec. Soc. Lancs. and Ches.), 53.
The grants are in Kuerden fol. MS. p. 140; and in his vol. ii, fol. 266 Henry de Torbock for life demised all the messuages, lands and tenements inherited from his father in Welch Whittle, Wrightington and Coppull to Geoffrey de Wrightington 'for his good service,' Geoffrey paying also a sum of money.
Sir William Carles released all actions to Geoffrey de Wrightington in 1368; and John Carles in 1390–1, recognizing that Geoffrey was in possession of the manor of Welch Whittle and lands, relinquished all his claim.
Sir Henry de Torbock in 1414 released all his claim to the manor to Robert son of Geoffrey de Wrightington.
Roger de Leicester, with the consent of Alice his wife, of whose marriage portion it was, gave 4 acres in Whittle to Cockersand Abbey, 3 being in Withinhead and 1 in the town field; Cockersand Chartul. (Chet. Soc.), ii, 511

Wrightington settlements.

Thomas de Pierpoint in 1380–1 demised a capital messuage and land called the Wynhalgh, in Welch Whittle, to Geoffrey Almery of Wrightington for a term; Kuerden MSS. ii, fol. 266b, no. 15.
Thomas Wrightington died in 1544 holding the manor of Welch Whittle, twelve messuages, a water-mill, &c., in the same township of the Earl of Derby, Lord Mounteagle, and Sir Richard Shireburne in socage by a rent of 7s. 10d.; Duchy of Lanc. Inq. p.m. vii, no. 26.
The manor is named in a settlement by John Wrightington in 1574; Pal. of Lanc. Feet of F. bdle. 36, m. 3.
Some Wrightington pleas respecting Welch Whittle are named in the Ducatus Lanc. (Rec. Com.), i, 125, &c., in the reigns of Henry VII and VIII. John son of Thomas Wrightington in 1543 leased the Blackfields, Holms and Carrditch crofts to Thomas Johnson son of John Nicholson of Charnock; Kuerden MSS. iii, W 29, no. 3
A rental compiled about 1540 shows that Thomas Wrightington held a messuage at a rent of 12d. and Thomas Gorsuch another, paying 18d.; Kuerden MSS. v, fol. 84
James Gorsuch in 1601 made a settlement of his manor and lands, including some in Welch Whittle, Coppull, &c.; Pal. of Lanc. Feet of F. bdle. 63, no. 94. See also Duchy of Lanc. Inq. p.m. xxix, no. 58. There is a description of the Gorsuch tenement, which lay near Whittle Moss, in S. P. Dom. Interreg. G. 58 A, fol. 526; the lease to the occupier excepted 'all timber trees of oak or ash, all mines, quarries, and pits of coal, cannel, stone, slate, or any metal.'


The Hospitallers held land in the township of Welch Whittle.
Henry son of Benedict about 1270 gave an acre in Whittle lying between Black Hate Brook and Cold Hill to the hospital of Jerusalem; a rent of 6d. was to be paid; Agecroft D. 352. The estate is named among the Hospitallers' lands in 1292; Plac. de Quo Warr. (Rec. Com.), 375.
Gilbert Sutton, who died about 1517, held land of the Hospitallers by a rent of 12d.; Duchy of Lanc. Inq. p.m. v, no. 67 (Lancs. Tenures MS.).

Halsall - Lords of the Manor of Welch Whittle.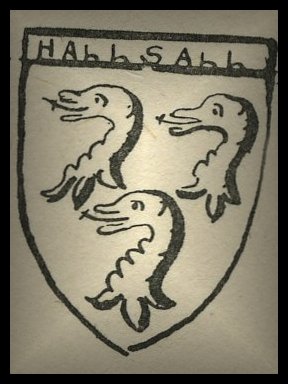 James Halsall had the hall of Welch Whittle in the time of Henry VIII.
Pal. of Lanc. Sessional Papers, temp. Henry VIII, is a list of the lands of James Halsall at his death, beginning with the hall of Welch Whittle, with lands there, and in Shevington, Coppull,& c. This was the result of a partition in 1455–6 between John and Thomas Halsall; Kuerden MSS. iii, W 28, no. 7.

The Hoghtons of Park Hall had land in the township.
Ownership in the soil became very much subdivided; in 1798 the principal contributors to the land tax were Peter Mawdesley, John Whalley, Robert Hervey and William Dicconson, together paying less than a third of the sum levied.

Residents of the Manor of Welch Whittle 1582.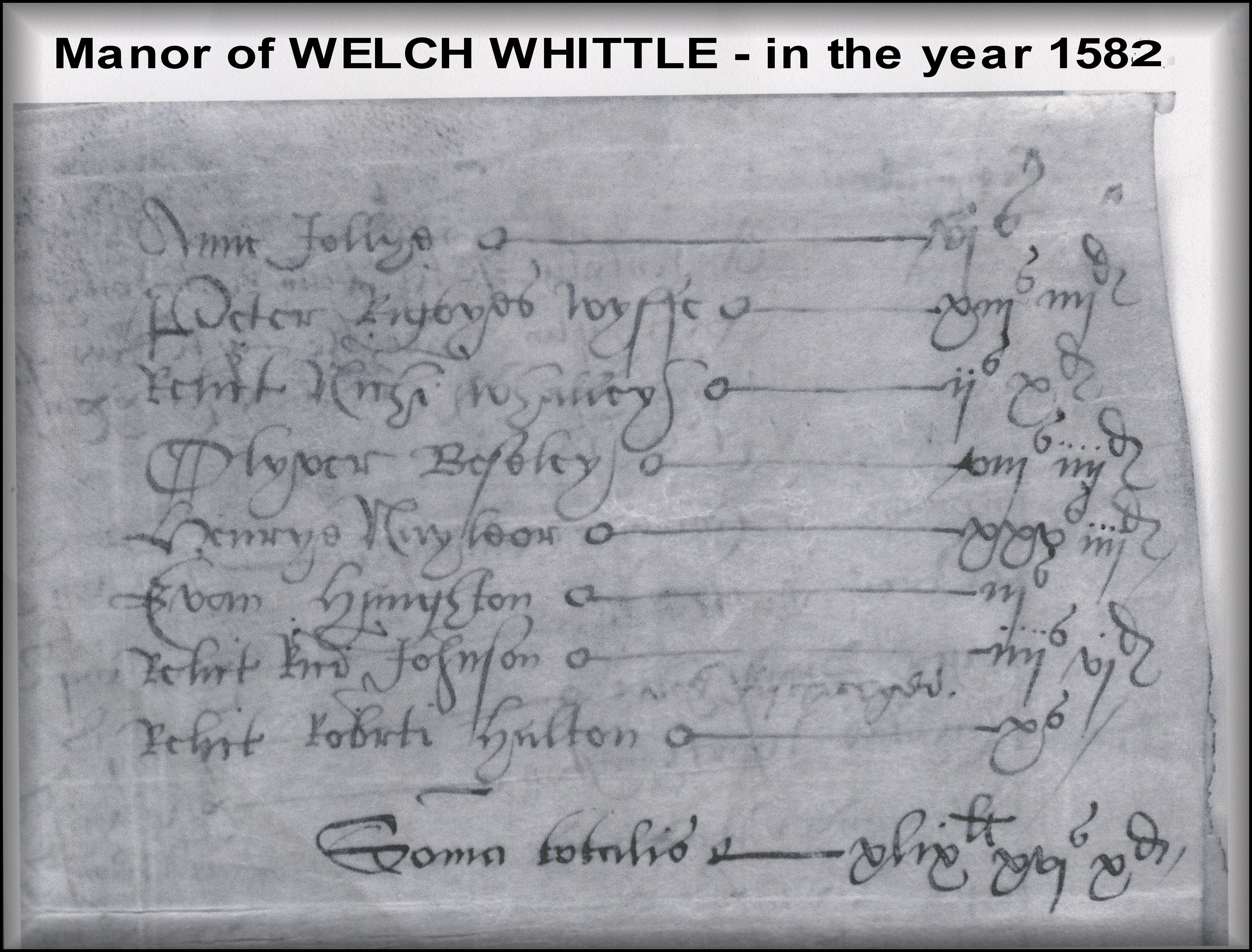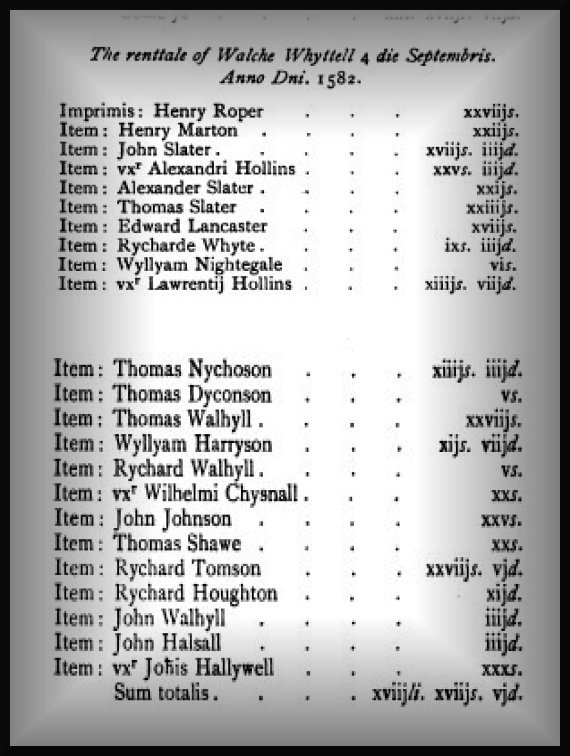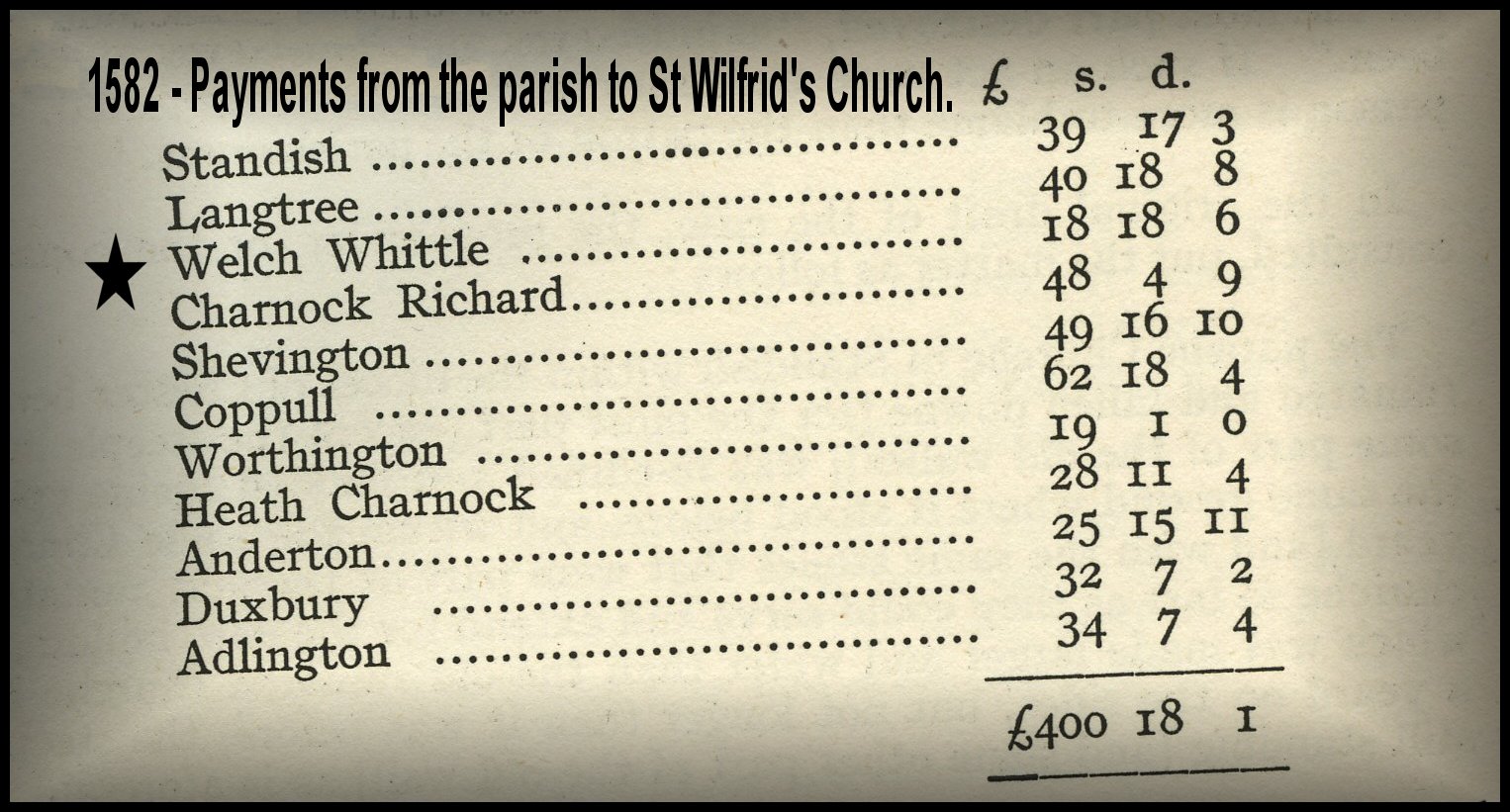 THE PLACE-NAMES OF LANCASHIRE.
By EILERT EKWALL, PH.D.
Professor of English in the University of Lund – 1922.
Welch Whittle (S.W. of Chorley) : Withull 1221 LF, Quitul c 1210 CC, Walsewythull
1243 LI, Walschewythull 1288 IPM, Whalshequithull 1324 LI, Whithull.
Waleys 1332 LS. The distinguishing addition is the family name Waleys (Walsh),
Literally - Welsh family " Whittle is white hill." There are several heights in the township, one of which must have been called the white hill."
A Topographical Dictionary of England 1848.
Whittle, Welsh
This township, under the name of Walsewythull, was held of the earls of Lincoln by the Banastre family in the reign of Henry III. In that of Edward III., Sir William Careles held the manor, so called, of Walsh Wittell.
In 1707 it was forfeited by the treason of William Dickenson, then owner, but, owing to legal technicality, the manor was not seized by the crown; and the Dicconsons, his descendants, have since been the principal proprietors.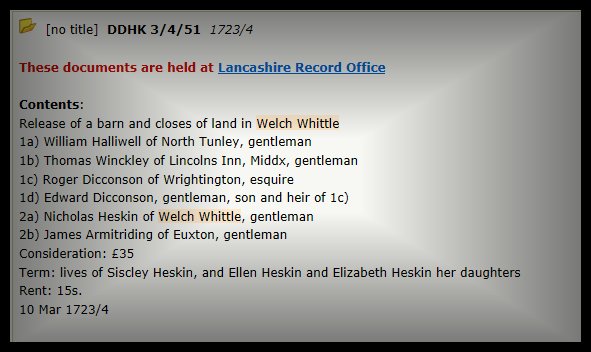 Welsh-Whittle Hall was the property of the Harvey family.


Residents of the Manor of Welch Whittle 1604 - 1827.
1604. The Anderton family holdings in Welch Whittle.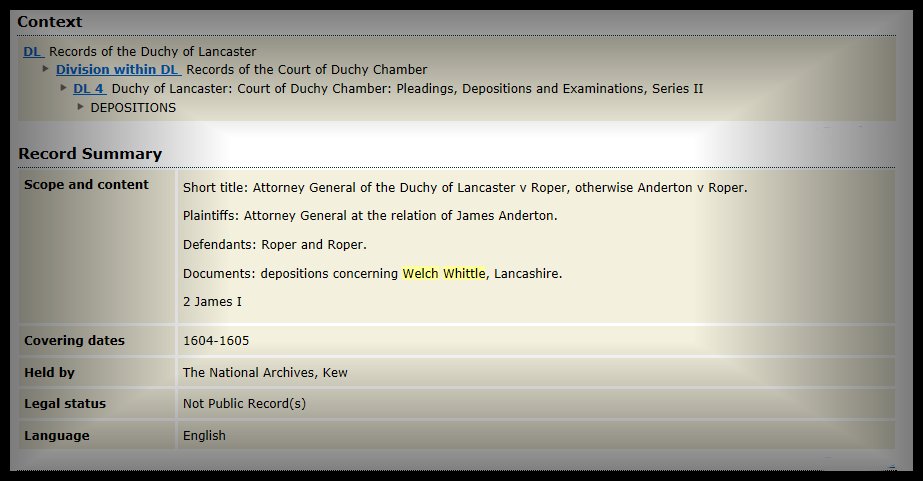 1653. Relief payments to the Blind.

1666. Sanctuary provided.

1672. New Constable for Welch Whittle.

1714. George Cowbarne - Mason.
1730 - 1741. Army on the move.

1757 - 1857. Heskin Family Lands.

1759. Conviction.

Years 1793 - 1804 - 1827 . "the Order of the Boot" kicked out of Welch Whittle.


Years 1800 - 1802 - 1815 - Bastardy.


1803. John Abbott - bequest to the poor.


1962 Welch Whittle's Championship Bowling Team.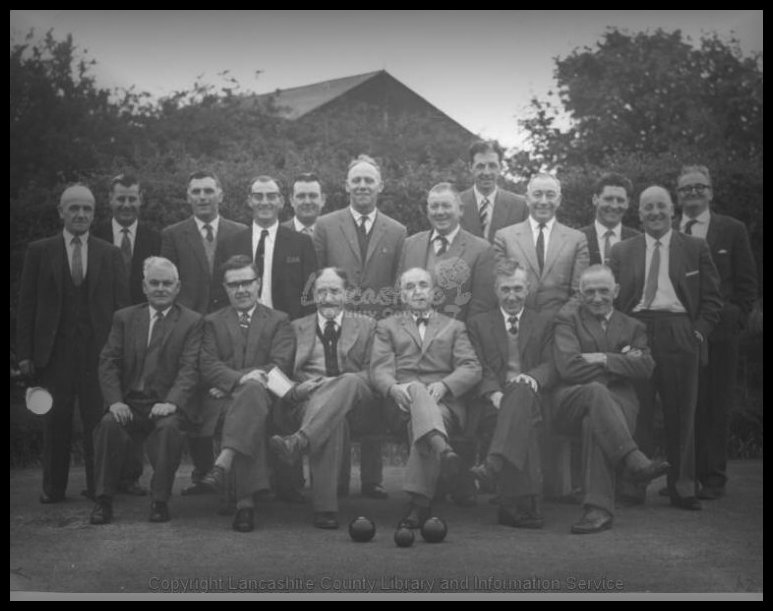 Chorley Citizen Friday, 20 September 2002.
Welch Whittle - Lancashire's Best Kept Village
Where small is beautiful.
A SMALL community is celebrating after being selected a place in the top two in Lancashire's Best Kept Village competition.
Welch Whittle, came second in the small village class, out of 97 villages which entered the contest.
Stephanie Heffron, vice-chair of Charnock Richard Parish which covers the Welch Whittle ward, said: "We are delighted with the recognition.
"Parish councillors and residents have played their part in keeping the village tidy and keeping the community spirit going."
During June and July 115 teams of judges visited villages throughout the county.
Preliminary judging produced eight finalists which were visited by finals judges Ron Freethy, who is an author and broadcaster, Hazel Harding, chairman of Lancashire County Council and Anthony Goldstone, chairman of Lancashire Tourism Partnership.
Elizabeth Gough a judge in the Best Kept Village Competition, said: "It is a good to have a bit of competition as it spurs villagers on to keep their villages clean and tidy.
"Touring round Lancashire you see so many pretty villages. They are outstanding."
Other villages in the Chorley are to win certificate of merits in the awards were Coppull in the residential home category, Charnock Richard for village pub or inn and Euxton for its notice board.
Thirza Ainsworth, chairman of the competition, said: "The judges's marks and reports indicate that once again the standard was very high and a credit to all the residents responsible for preparing the villages.
"The competition has shown that the rural communities in Lancashire are thriving and are very proud of their villages."
Welch Whittle - Lancashire - 2012.